Full Acrylic Mobile Barrier
Diagnostic x-ray procedures often require healthcare personnel to remain in the examination room where they are subject to exposure from secondary radiation. The full acrylic mobile barrier provides total-body x-ray shielding during extended procedures. The large and clear bismuth acrylic window provides 0.50mm LE protection and rests on an opaque lower panel with an equivalent 0.50mm LE.
Features
Smooth rolling and lockable casters provide great mobility
Acrylic and Aluminum/Steel base are made in the USA
Some assembly required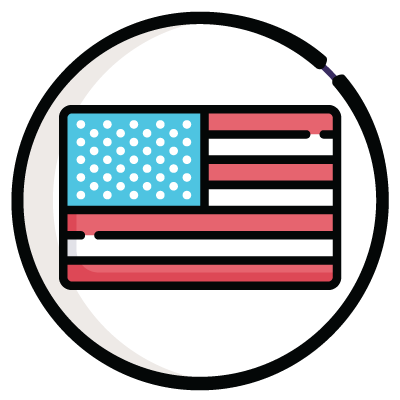 Made in the USA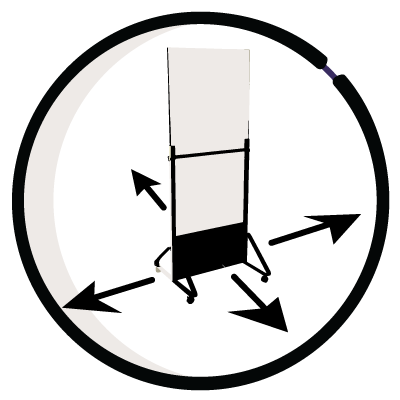 Mobile Protection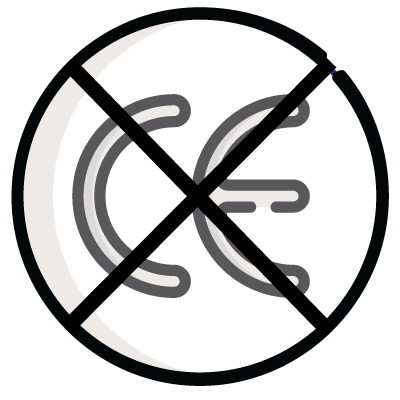 Not CE Certified
---
Full Acrylic Mobile Barrier Characteristics
Composition (Window): Lead Oxide and Bismuth Acrylic
Composition (Base): Lead Oxide Sheeting, Aluminum, Steel
Protection (Window): 0.50mm LE
Protection (Base): 0.50mm LE
CE Certified: No
Dimensions (Window): 55″ H x 28″ W
Dimensions (Full): 72″ H x 28″ W x 28″ D
Weight: 100 lbs
---
Barrier Attenuation
| MATERIAL | LEAD EQUIVALENCE | 70kVp | 90kVp | 110kVp | 150kVp |
| --- | --- | --- | --- | --- | --- |
| Acrylic Shield | 0.50mm LE | 99.3% | 97.8% | 96.5% | 94.5% |
---
Compliance Standards
Intended Use: Lead Barriers are used by healthcare professionals as a mobile solution to protect them from the harmful effects of x-ray radiation during medical & other procedures requiring the use of x-ray/fluoroscopy. Barriers are usually used in combination with other radiation safety products (such as lead garments) to provide complete protection from x-ray.
EN 61331-1:2014: (EU) Protective devices against diagnostic Medical X-ray radiation. (Determination of attenuation properties of material)
EN 61331-3:2014: (EU) Protective devices against diagnostic medical X-radiation Part 3: Protective clothing, Eyewear and Protective Patient shields.
ASTM 2547-18: (USA) Standard test method for determining the attenuation properties in a primary x-ray beam of materials used against radiation.
---
Maintaining Your Lead Barrier
Storage:
When not in use, the mobile barrier should be stored in area free of loose objects that may fall and damage it. Casters should be locked to prevent unintentional movement. Keep mobile barrier out of direct sunlight, high humidity and prolonged exposure to extreme heat. Store at 70-80°F (21-27°C).
Maintenance: Examine barrier before use. If the lead acrylic window or base becomes pitted, chipped or damaged cease use immediately. Basic cleaning maintenance is required to ensure acrylic is clear and keep casters free of debris.
Cleaning Leaded Barrier Frame: Barrier frame may be cleaned with any non-Ammonia based or non-chlorine based cleaner. Any neutral based disinfecting product may be used for disinfecting if necessary. Never use Ammonia, Bleach or other Acid or Alkali based cleaners
Cleaning Leaded Acrylic Window: Use only clear water and mild non-abrasive detergent solution. Avoid any cleaning products with ammonia, ketones, halogens, window cleaners, kitchen scouring compounds, aromatics and solvents such as thinners, acetone, gasoline, benzene and tetrachloride. Any cleaner that is abrasive should be avoided. For disinfection or to remove adhesives, a 70% alcohol solution, followed by rinsing with clear water may be used. Always wipe dry with a soft cloth.
Disposal: This barrier may contain lead in both the upper and lower panels. Users must dispose of Barriers and accessories by complying with local, state and federal (or international) regulations where applicable.
Warranty: Protech's Leaded Barriers are warranted to be free of defects in materials and workmanship to the original purchaser for one year. If a defect appears, please contact us or an authorized reseller to begin the RMA process.
The warranty is void when the product has been tampered with, when repairs or attempted repairs have been made by unauthorized persons, or when the item has been subject to misuse, abuse or damage in transit. For more information on Returns, Repairs and Warranty, please visit our Returns and Repairs page.

---
---
Recently Viewed Products...