Maximize your radiation protection
Protection Options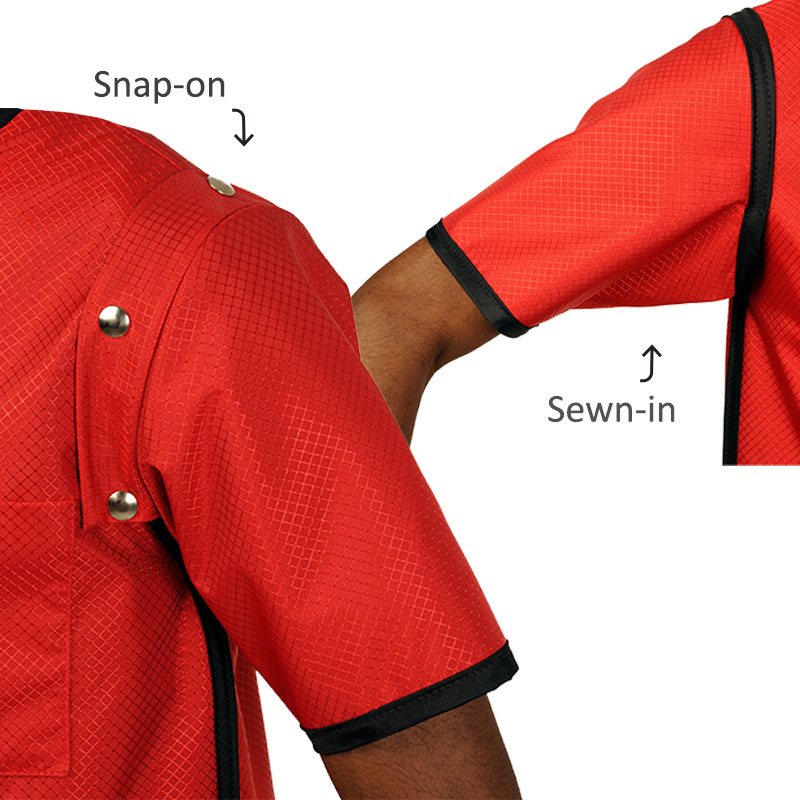 Apron Sleeves
Apron sleeves offer vital protection of vulnerable breast tissue exposed through the armpit area. Sleeves come standard in 0.25mm LE and can be sewn-in permanently or offered in our removable "Snap-on" option. NOTE: for ease of movement, sleeves are not attached at the base, but come with extra fabric to protect the armpit.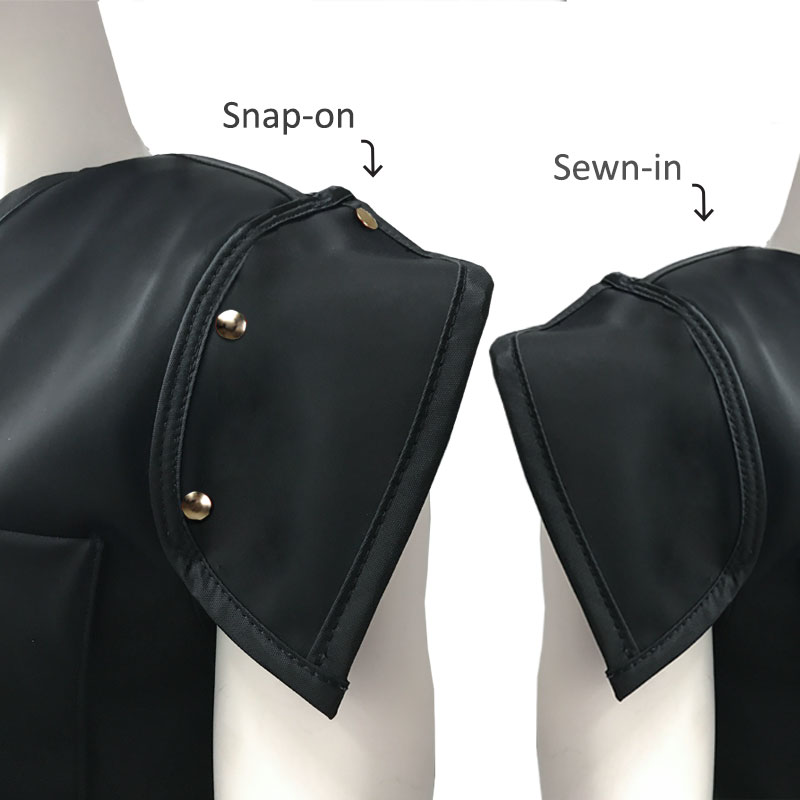 Axillary Wings
Axillary wings are a protective flap sewn-in or "snapped-on" to your apron and offer vital protection to vulnerable breast tissue exposed through the armpit area. Protection levels will match your apron specifications.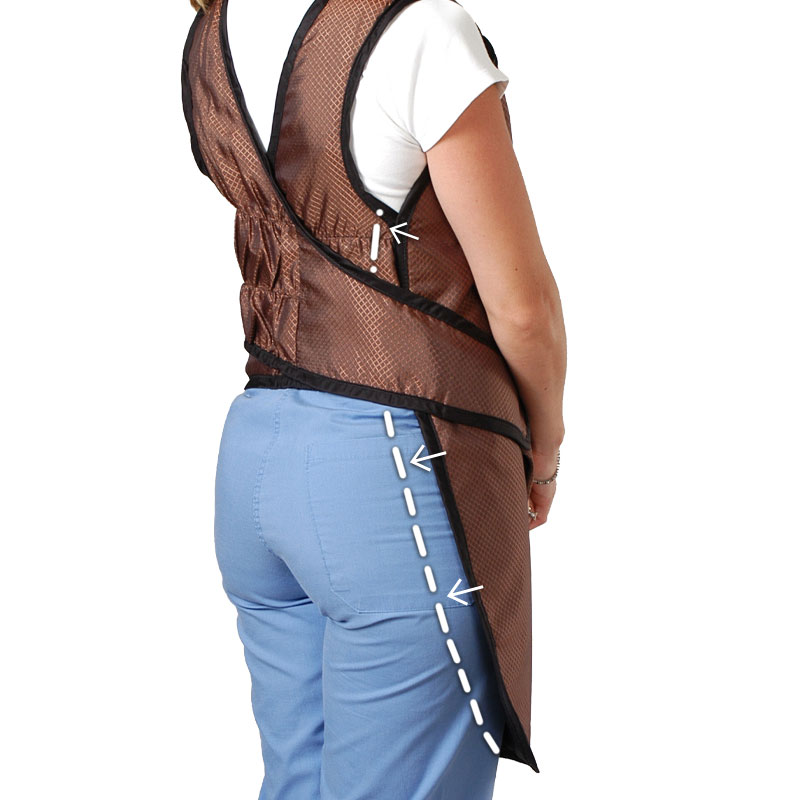 Side Extensions
Side Extensions can provide an additional +2 inches of protection on both sides and provide important lateral protection. Protection levels will match your apron specifications.
Your safety shouldn't be uncomfortable
Comfort Options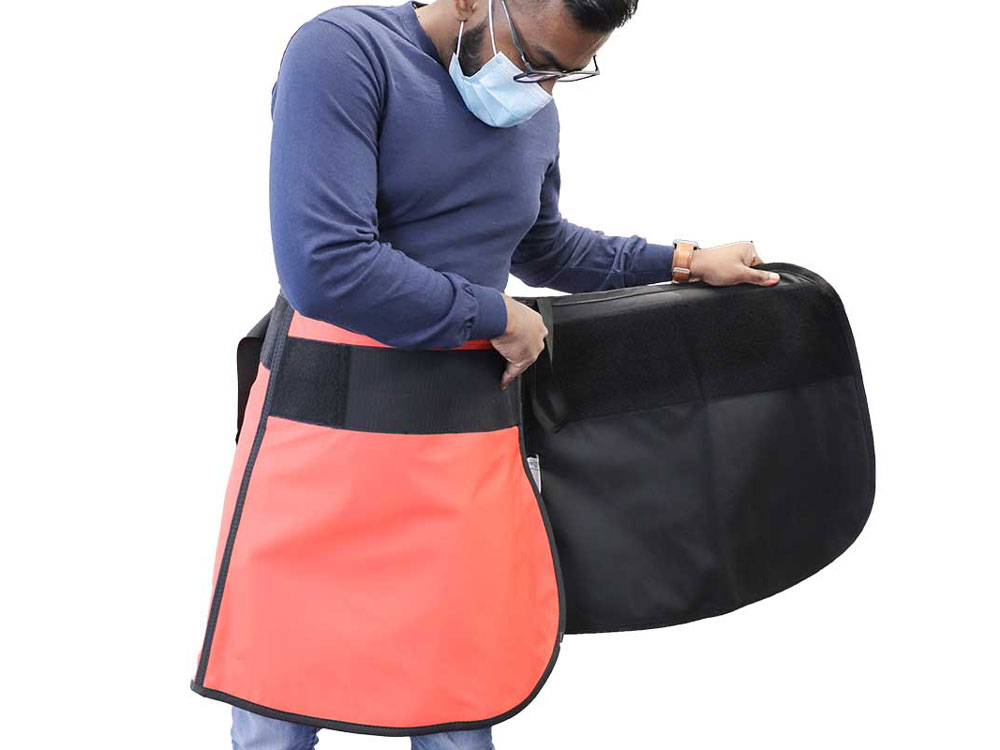 Non-slip Fabric
A high friction, anti slip fabric that is added to the back interior of your skirt or other key areas in different apron styles which reduces slippage and improves fit.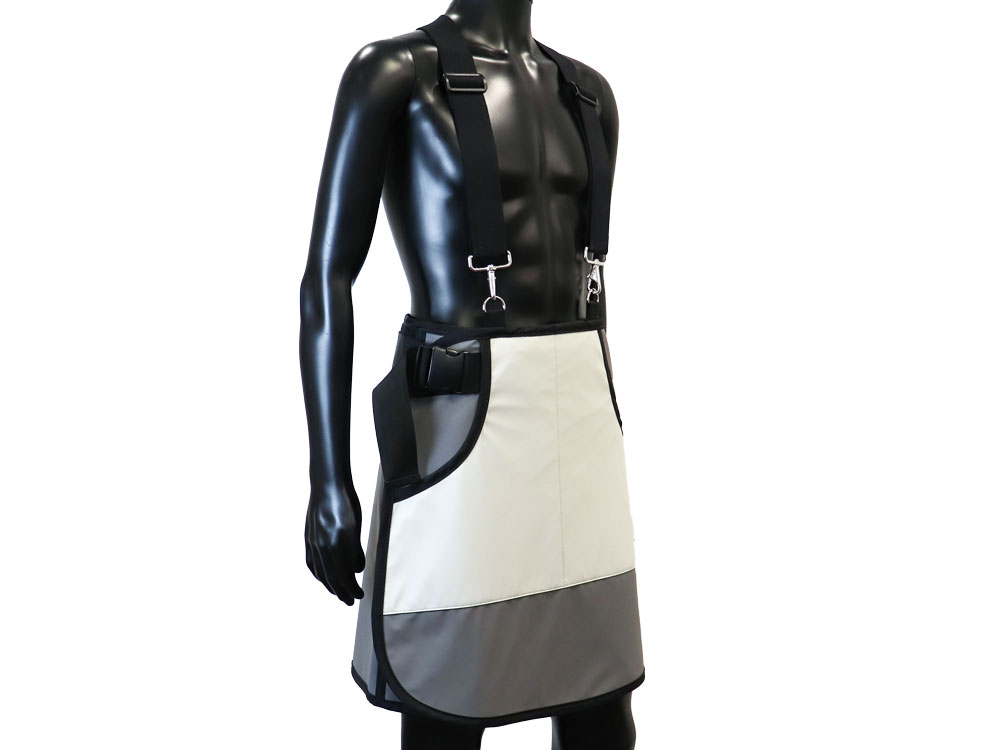 Apron Suspenders
Need a little extra help holding up your apron skirt? Try our apron suspenders to keep that skirt right where you want it.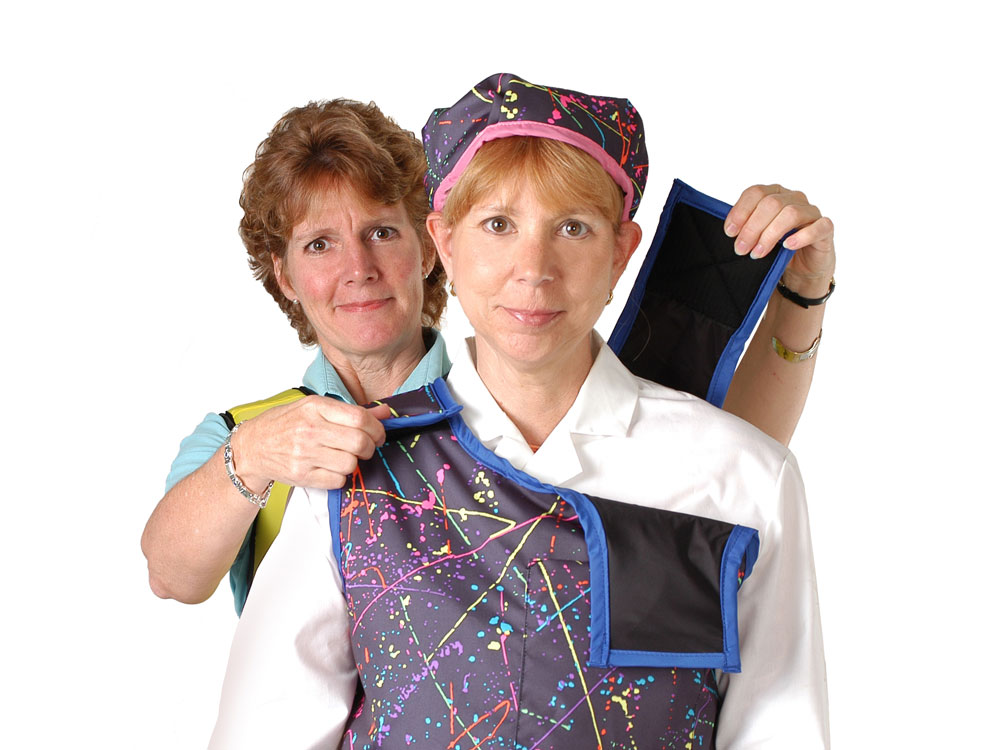 Drop Shoulders
Specialty velcro tabs which can be added to different apron styles allowing for easy removal of your apron to maintain sterile field.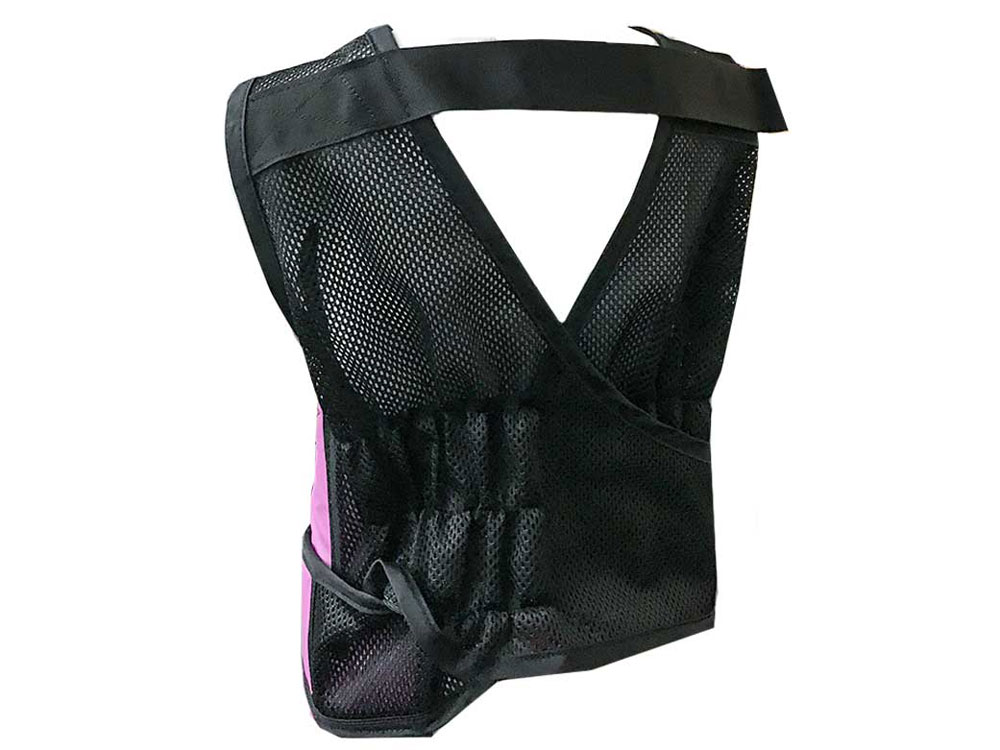 Coolguard Back Mesh
Stay cool during long procedures by selecting our Coolguard Back Mesh for your frontal apron's back.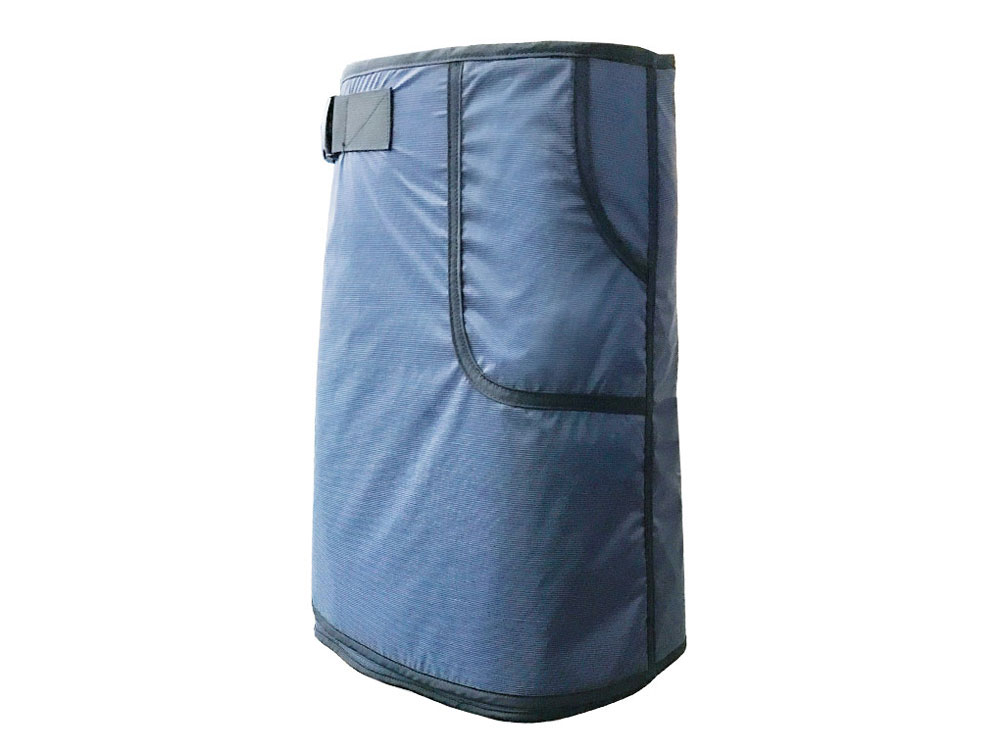 Extra Pocket
Need an extra pocket or two? Whether you need one on your skirt, inside your vest or even on your knees (yes, we did it), we can accommodate most requests. Shown above is a spacious L-shaped pocket which can be added to your skirt.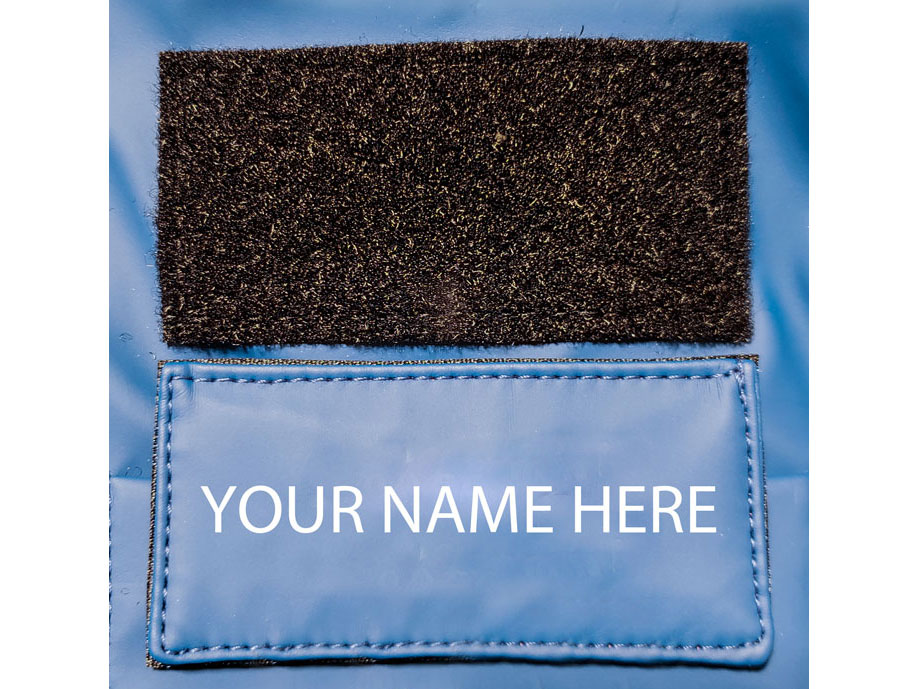 Removable Velcro Patch
A customized, embroidered velcro patch which can be added to a specific area on your apron. Typical locations are on the pocket, above pocket, or to the left of your pocket.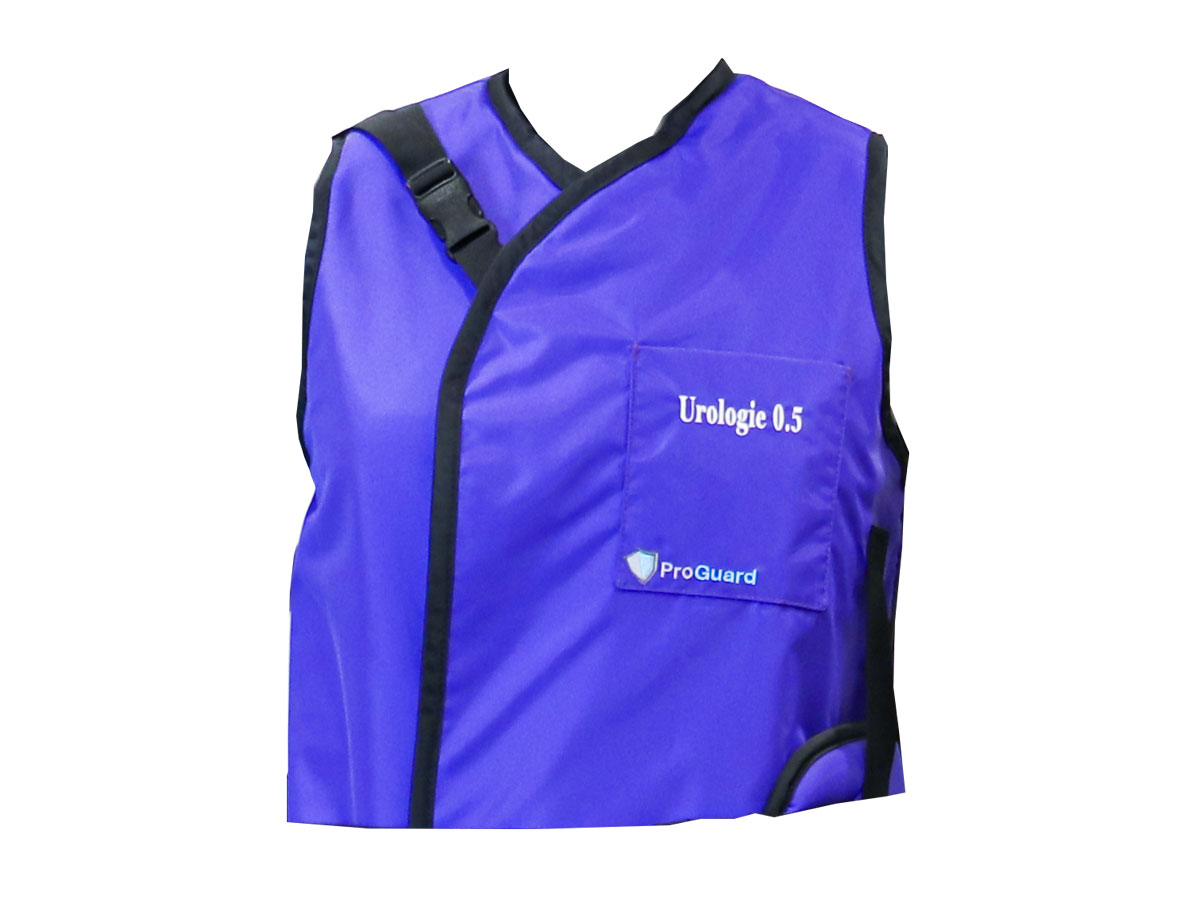 Logo and Embroidery
Personalize your apron with your name or logo anywhere on your apron. Common embroidery locations are on the apron pocket and on a matching thyroid.
LuxRay Patterns
Have your apron tailored to perfection with LuxRay's patterned accents on the apron sides, pocket and thyroid collar. If you have a special fabric you'd like to use, we can incorporate that as well!
MADE TO MEASURE APRONS
---
For those looking for a tailor-fitted apron, Protech pride's itself on making some of the best in the industry. To begin ordering your made-to-measure apron, please view our apron size charts and measuring guide. Once you've made all your measurements, visit our contact us page and select "Made to measure apron request." A sales rep will get back to you with more information.