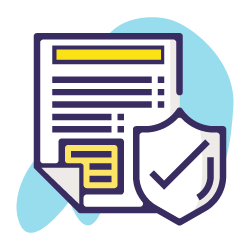 2 Year Warranty
Our commitment to quality means our aprons are backed by a 2 year warranty.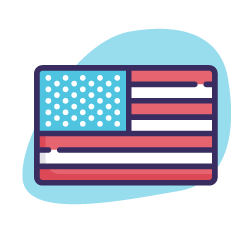 Made in the USA
All of our Proguard aprons are proudly made here in South Florida.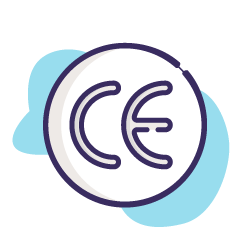 CE Certified
Proguard Aprons are all CE certified and tested regularly to the highest IEC standards.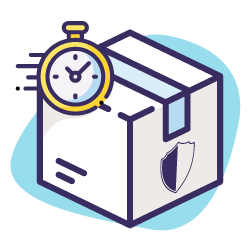 3-4 Week Lead Times
Okay, our aprons may not be eligible for Amazon Prime, but the quality of our aprons is worth the wait.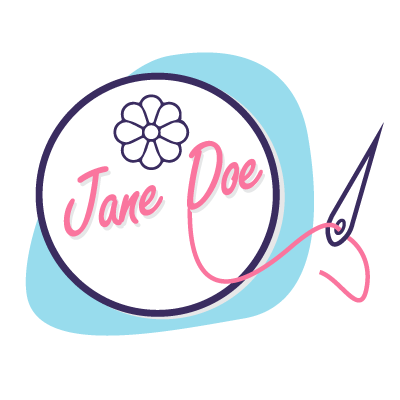 Custom Champions
Our team of experts can make any custom apron. We've even made an apron out of a flag (no joke).
CHOOSING YOUR PERFECT APRON
---
There are a number of things to consider before you buy your apron. Most notably, you should think about the purpose your apron will serve. Will you be wearing the apron for extended period of time? Are you dealing with equipment emitting high levels of radiation? Will you be sitting or standing during procedures? The answers to these questions affect which type of apron you will need. Focus on the following apron characteristics when selecting your lead: the apron style (front or full protection), the level of protection (core material and thickness) and the apron's weight.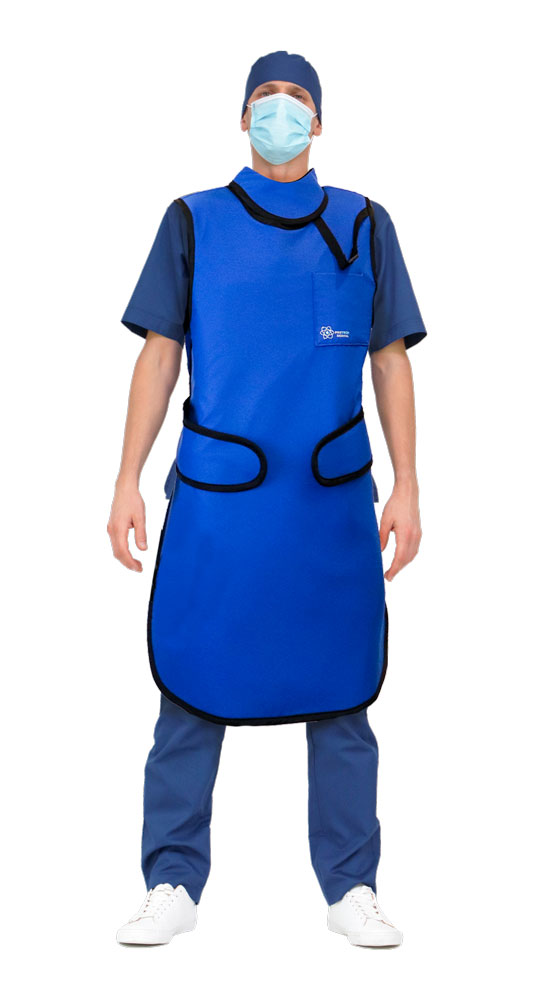 Frontal Aprons
Frontal aprons only have protection in the front but are far more forgiving than full protection aprons. They contain less protective material, so they tend to be lighter and more flexible than full protection aprons. They are a fantastic option for short procedures, procedures where the beam intensity is low or risk of lateral exposure is low. If you're looking for a reliable, lightweight apron we always recommend the Flexback frontal apron. Frontal style aprons are definitely a customer favorite.
The good
Great flexibility and mobility
Much lighter than full protection aprons
Best for shorter procedures
Forgiving on size
The Not-so-good
No back protection
Reduced lateral protection
Recommended Frontal Apron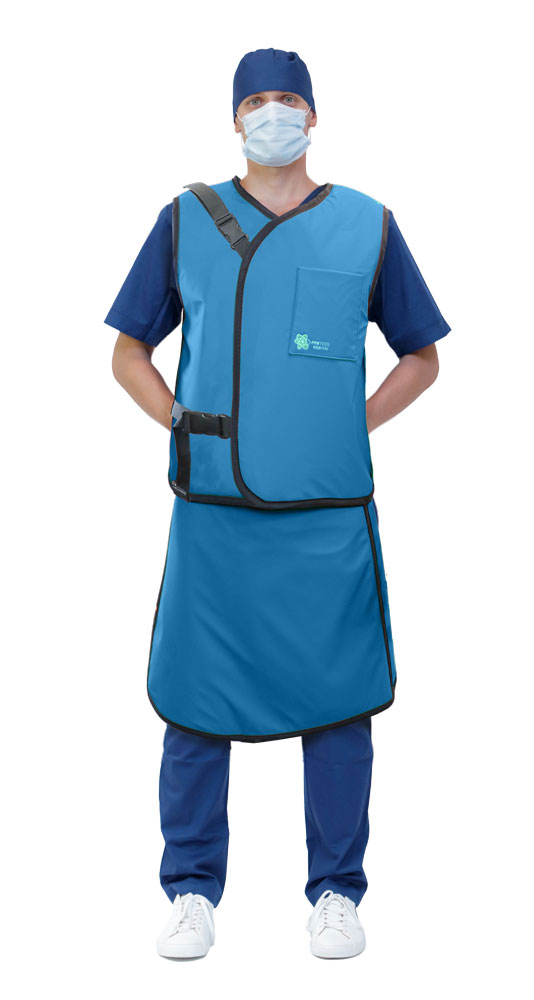 Vest Skirt Aprons
Vest Skirt Aprons are best suited for those wanting maximum protection during prolonged procedures or procedures with lateral exposure. While there is greater diversity with full protection aprons, they contain more protective material which means they tend to be heavier. There can be up to a 15% difference in weight depending on which style you choose. Also, a proper fit is critical to ensure optimum protection, comfort, and longevity. Check out our customizations and addons to build your perfect apron.
The good
Excellent protection - front, back and lateral protection
Best for long procedures with high exposure
Better than frontals for sitting procedures
The Not-so-good
One of the heaviest apron styles
Not forgiving on size
Recommended Vest Skirt Apron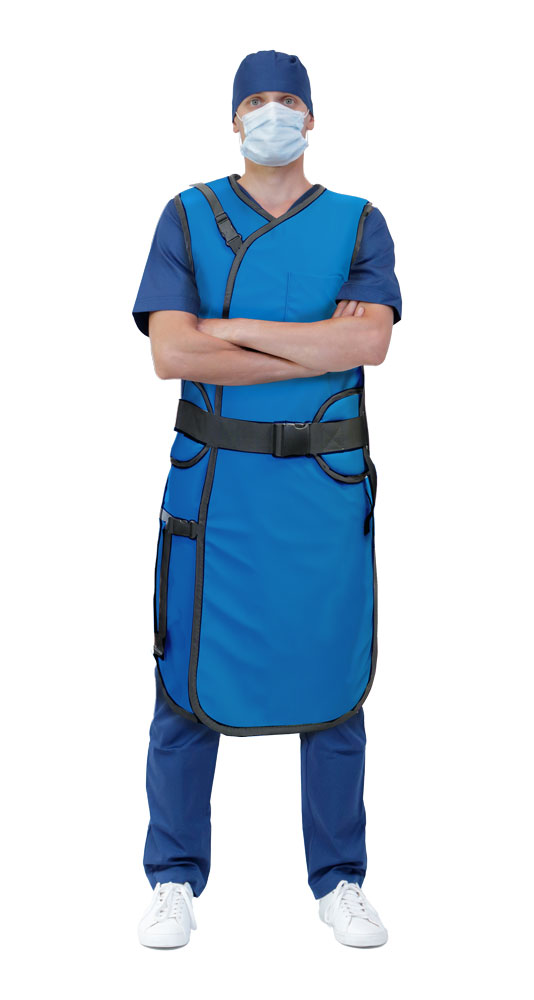 Wraparound Aprons
Our Wraparound full protection apron styles provide maximum protection from the front to the back and are excellent for long procedures with high exposure. They do contain more protective material and tend to be heavier than frontal aprons. Compared to other full protection styles (Vest Skirts), Wraparounds are easier to don and promote better posture. As a full protection apron, a proper fit is crucial for weight distribution and comfort. We offer a wide variety of customizations and addons to make your wraparound apron fit perfectly.
The good
Excellent protection - front, back and lateral protection
Best for long procedures with high exposure
Easier to don and promotes good posture
The Not-so-good
Heavier than frontal style aprons
Not forgiving on size
Recommended Wraparound Apron
Choosing your level of Protection
---
Your choice of core material and thickness are major factors to consider since they are directly correlated to your apron's weight and protection. It's also important to note that certain countries, states or hospital groups have a minimum protection level requirement for their lead. Please take this into consideration when purchasing your apron. For more information on our Core Materials, please visit our Core Materials page.
Core Material Types
While all of our core materials perform optimally at key kV ranges (70-110kV), certain elements perform better at the lower/higher end of the kV spectrum. If you're looking for protection at the widest range of kV, lead is the industry "gold standard." The only problem, lead is HEAVY. Which is why we offer Prolite, Premier and Nano lead-free core materials with weight reductions of 16-33% lighter than lead. To put it in perspective, a large lead vest skirt would weigh about 18 pounds, while a large nano vest skirt would weigh about 12 pounds.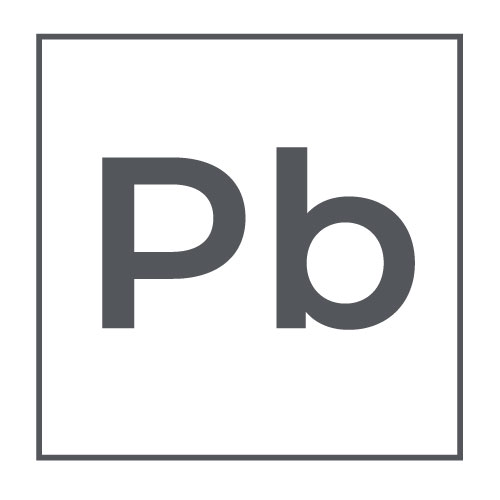 Lead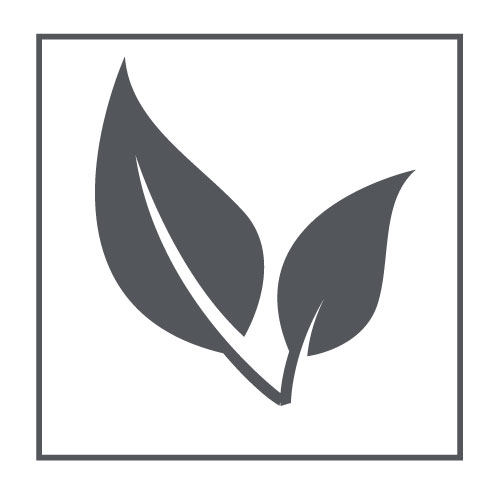 Prolite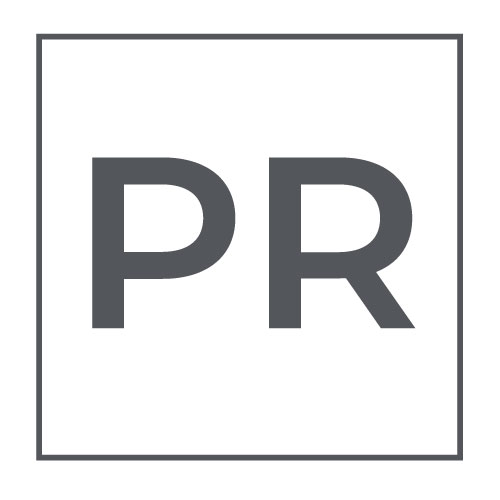 Premier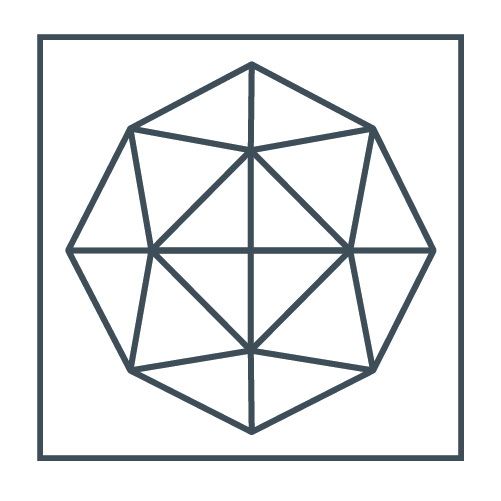 Nano
Core Material Thickness
Higher thicknesses mean more attenuation/protection but also more weight. While negligible, higher thickness can also mean less flexibility for your apron. We offer the following protection levels: 0.25mm, 0.35mm, 0.50mm LE. MOST customers select 0.35mm or 0.50mm LE for their apron to achieve a balance of weight and protection. Customers that prioritize having an ultra-lightweight apron usually opt for 0.25mm LE protection.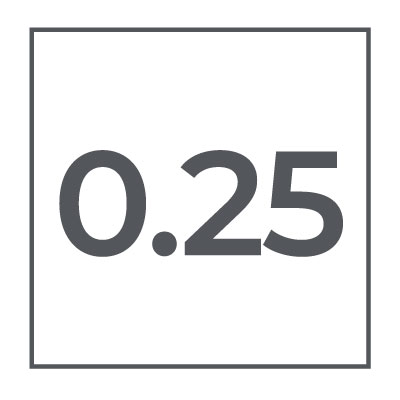 Lightest
Attenuates from 86-91% @ 90kV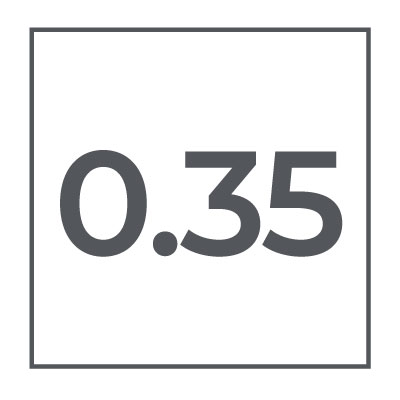 Optimal
Attenuates approx. 94% @ 90kV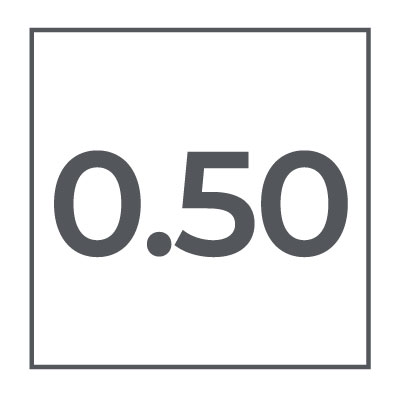 Standard
Attenuates approx. 97% @ 90kV
ADDITIONAL APRON RESOURCES
---
MADE TO MEASURE APRONS
---
For those looking for a tailor-fitted apron, Protech pride's itself on making some of the best in the industry. To begin ordering your made-to-measure apron, please view our apron size charts and measuring guide. Once you've made all your measurements, visit our contact us page and select "Made to measure apron request." A sales rep will get back to you with more information.