PROTECH MEDICAL
We eat, breathe, and sleep all things Radiation Safety
We are a family just like yours. Committed to manufacturing in the USA and sourcing locally.
---
Protech is a family-owned and operated manufacturer of high-quality radiation protective apparel in South Florida. Protech continues to innovate stylish and light-weight products all while maintaining its commitment to quality. Our customer-driven focus is backed by a comprehensive product portfolio and world-class customer service.

Thanks to your support, this small family business has become a global leader in radiation safety.

Our Italian heritage means one thing: it doesn't matter if you were born into our family, your support is all that matters. When you wear our product, you support 40 families just like yours.

Together, we are family.
Our Mission Statement
---
Our mission is to keep you safe by reducing your exposure to ionizing radiation and its harmful effects while offering innovative, lightweight and stylish solutions. The Protech team is a dedicated group of professionals that takes great pride in its work.

Our entire team understands the importance of the products we manufacture and how they contribute to your wellbeing. By focusing on our core principles (Quality, Integrity and Service) we are able to offer high-quality, more protective products.

Protech's concern is, and will always be, your safety.
We all have to start somewhere. Our somewhere began in 1986, with Ron and leaded eyewear.
---
In 1986, Ronald Parasmo, a licensed optician in the state of Florida, was approached with an unusual request to repair leaded eyewear. The glasses belonged to a doctor and were used as protection against ionizing radiation. Ron quickly found the required materials to fix the eyewear and the gentleman who sent Ron the eyewear was so impressed with the quality of his work that he began referring additional jobs.

As repairs on lead glasses grew rapidly, Ron launched his own line of radiation protective eyewear as a primary focus in 1991. In 1997, Protech developed one of the most popular gloves on the market today; the 510k approved ProGuard radiation reducing gloves for fluoroscopic procedures.

In the early 2000s, with the success of gloves and eyewear inspiring further growth, Protech set out on a mission to become the one-stop-shop for radiation protection apparel by introducing its own line of high quality, light weight aprons. Through the efforts of many great employees, the apron business took root and Protech completed its transition from market disruptor to a mature, full-scale radiation apparel manufacturer.

In 2014, Ron's son Jarrod joined Protech's team to modernize and revitalize the business with the introduction of new products and technology platforms. Fast-forward to today, Protech is now one of the most recognized manufacturers of radiation safety products in the world; known for its quality and service.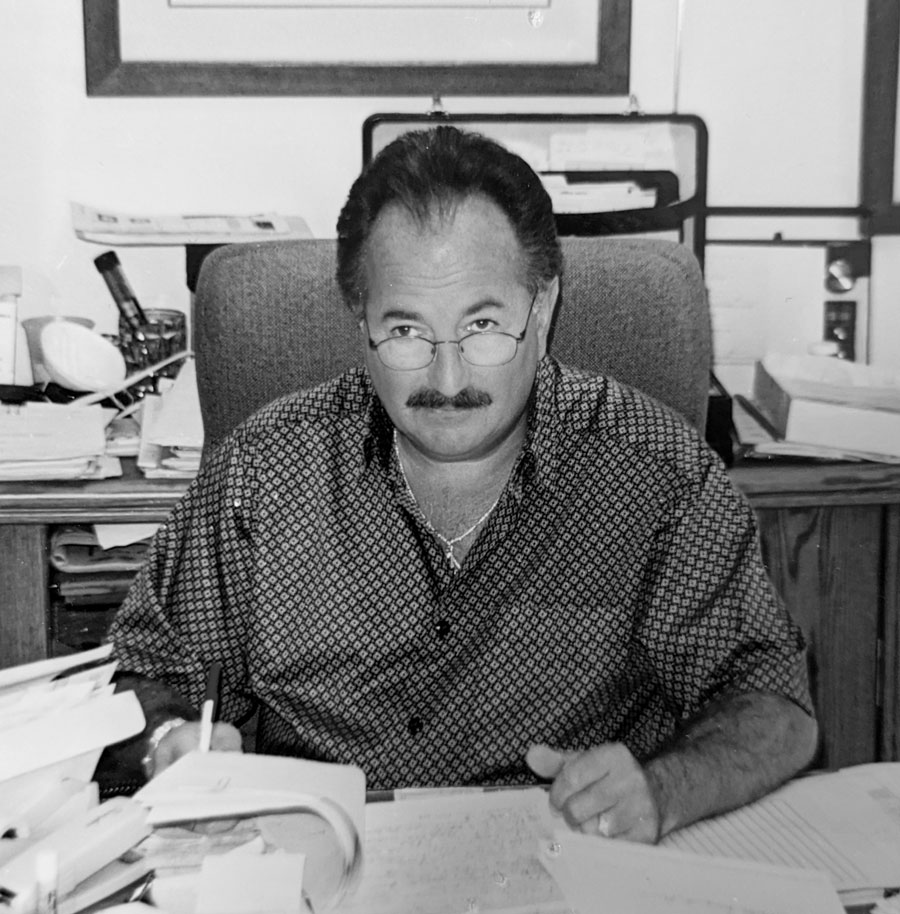 In loving memory
RON PARASMO
Sept. 1, 1953 - Jan. 22, 2022
We are deeply saddened by the passing of Protech's founder, Ron Parasmo. While reminding us not to take life too seriously, he inspired us through his generosity, passion and gifts of laughter. He will be greatly missed.